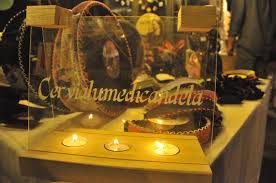 Summer in Cervia lights of romance and becomes Cervia candlelight, precisely every Tuesday evening when the historic beautiful town and fishing village hosting local artisans and artists to give small and big emotions to all tourists, both Italian and foreign. The event consists of local markets and exhibitions of local products and crafts, entertainment and gastronomic proposals, presentation of culinary excellence, music and entertainment, local food and wine products. All the tourists who are interested in markets, they must also know that in Cervia, Milano Marittima, Pinarella and Tagliata there are many chances to indulge in lively markets and local markets Weekly: clothing, special occasions, herbal products, antiques and collectibles.
Every summer evening, from May to September, a different choice for all tastes, awaits all the fans! Like every year, thus reconfirmed the initiative CERVIA CANDLELIGHT every Tuesday from May 31 until September 6! Absolutely not to be missed and not to be missed!
Book now your holiday with relatives, friends, or couples to 'Hotel Cervia and discover all the promotions and special discounts that await you and will allow you to experience a holiday like never before! Choose the convenience of Hotel 3 stars cerviaIn addition to the comfort and services to measure, every day are brought to the table the best fresh fish and meat specialties for all tastes, and special menus for all needs! The family hotelIn addition to hospitality housewife, offer the special promotion savings hotels children free, And the formula Hotel all inclusiveNo surprises, beach service, entertainment and drinks included! And for ultimate relaxation also in the hotel, l 'hotel with pool a solarium, Jacuzzi and garden with tables and chairs, my utmost for the 'Romantic Hotel which offers an unforgettable holiday for all couples!